HAIRCUTS AND STYLES TO COMPLEMENT YOUR FACE SHAPE.
2020 has ended finally. We all hated this year, don't we? But a fresh year is starting up, and we are expecting this year to be joyous, healthy, and undeniably trendy.
New year, new me, right? As new trends are setting up in 2021, retro and vintage vibes have got a great hype presently. Do you know which feature can change your entire face and give you a new look? Yes, you are right. Hairdos, it is. If you change your haircut slightly, it is instantly noticeable on your face.
In this trendy era, all we want to do is, look the most stylish and upload a selfie with trending hairstyles in 2021.
So what are you gonna do this year to look the most vogue? If you are thinking of changing your hairstyle, here is a list of new hairstyles in 2021 so you can inspect whether the hairstyle you are going for matches your face shape or not.
Hairstyles according to face shape
For a perfect glam look, you have to choose a proper hairstyle that matches your face shape. Choosing a hairstyle is not an easy job. You have to be completely sure. You always want to choose hairstyles that suit your profile.
Will it suit my face cut or hair length? Will it look good on me? These are some questions we all face before having a haircut. But to make it easy, we have done half of your work.
Hairstyles for round face
Umm, finding a haircut that makes your face cut slim is tricky. So here are some new hairstyles in 2021 that will look bomb on your face.
Straight hair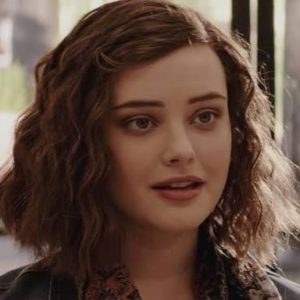 You can go for sleek straight long hairs. It is the best one if you prefer long hair. You know what? By adding some grey highlights and you'll look a stunner. Long hair with a round face reminds you of whom? Hannah Baker. Yea, talking about Katherine Langford. She also has an oval, round face. In '13 reasons why', she carried both long and short hairstyle transformations like a queen.
Low maintenance layers 
If you want something simple but trendy, then go for low maintenance layers. And dye them blonde somber—this color makes you look younger. You will look wonderful yet modest.
Short wavy bob
If you like short hair and have a round face, go for a short wavy bob. It's one of the top trending hairstyles of 2021. It makes your hair volumized, and face leveled.
Hairstyles for slim face
If you have a thin face, you can style your hair in many ways as you don't mind hiding the chubby cheeks or double chin. You can make your face more textured by simply styling up your hair.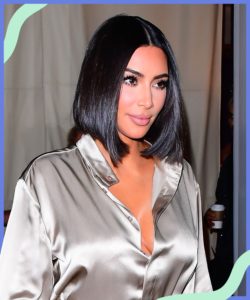 Long bob 
Long bob looks unbelievable on a slimmer face. Long bob always reminds us of the star, Kim Kardashian. She has been styling a long bob and middle parting for a while. We know her face cut is flawless, and her hairstyles are always out of the world. You can also style a long bob with dark roots and blonde highlights, just like Dua lipa.
Layerings
Layers can add some volume and texture to your hair. Either you cut it long or short, layering looks incredible on a slim face. You can also dye them blonde or add some blonde highlights to look chicer. Or you can style them into princess braids for an extra game.
Curly bangs
It's the cutest hairstyle from retro time. And now, on Instagram, you can see it almost everywhere. It makes your face look more broad and textured. Let me tell you a secret, adding a bit of a dark-colored extension in the front will create extra volume. Bangs were among popular hairstyles in 2020. And now, with minimal touch-ups, they are going to be again in mania. You can dye your hair grey and glow!
Summing it up
Hairstyles make plenty of difference in our life. A bit of trim is not a bad idea! It can make you feel fresh and new. Miley Cyrus used to have blonde highlights with long hair. At that time, she was not most in the outlook. But when she chopped her hair into a nice bold pixie, the audience was surprised, and she got so popular that her face was seen on every next cover. She became a whole wizard after that cool pixie. Now you might have got the answer to how a hairstyle can be life-changing. So what are you waiting for? Go ahead, and choose one of the most trendy hairstyles in 2021. 
Reflections of You Salons has 3 locations in Northern Va. Fairfax, Fair Lakes and Burke Va. Voted Best Salons By Northern Va. Magazine 3 years running. Call or book online today www.roysalon.com